1-Net Achieves Prestigious OSPAR Accreditation for Fourth Consecutive Year
Singapore, 2 December 2020 – 1-Net Singapore Pte Ltd (1-Net) is proud to announce that it has completed the Outsourced Service Provider Audit Report (OSPAR) today, becoming one of the first few organisations in Singapore to be OSPAR-accredited four years in a row.
OSPAR accreditation is one of the most stringent audit exercises to be adopted by vendors providing outsourced services to clients in the financial industry. The report publishes the results of an audit of 1-Net's data centre environment, based on a rigorous set of guidelines on control objectives and procedures established by The Association of Banks in Singapore (ABS).
The audit, conducted from 1 May 2019 to 30 April 2020 by PwC Singapore[1], certifies that 1-Net has maintained a level of governance, rigour and processes equivalent to those that are required of financial institutions by the Monetary Authority of Singapore (MAS).
Mr Dave Ng, Managing Director of 1-Net said, "This accreditation is a testament to 1-Net's consistency and reliability as a data centre services provider. Our customers can look forward to working with us with greater confidence, while minimising the time, effort and cost required in the area of compliance.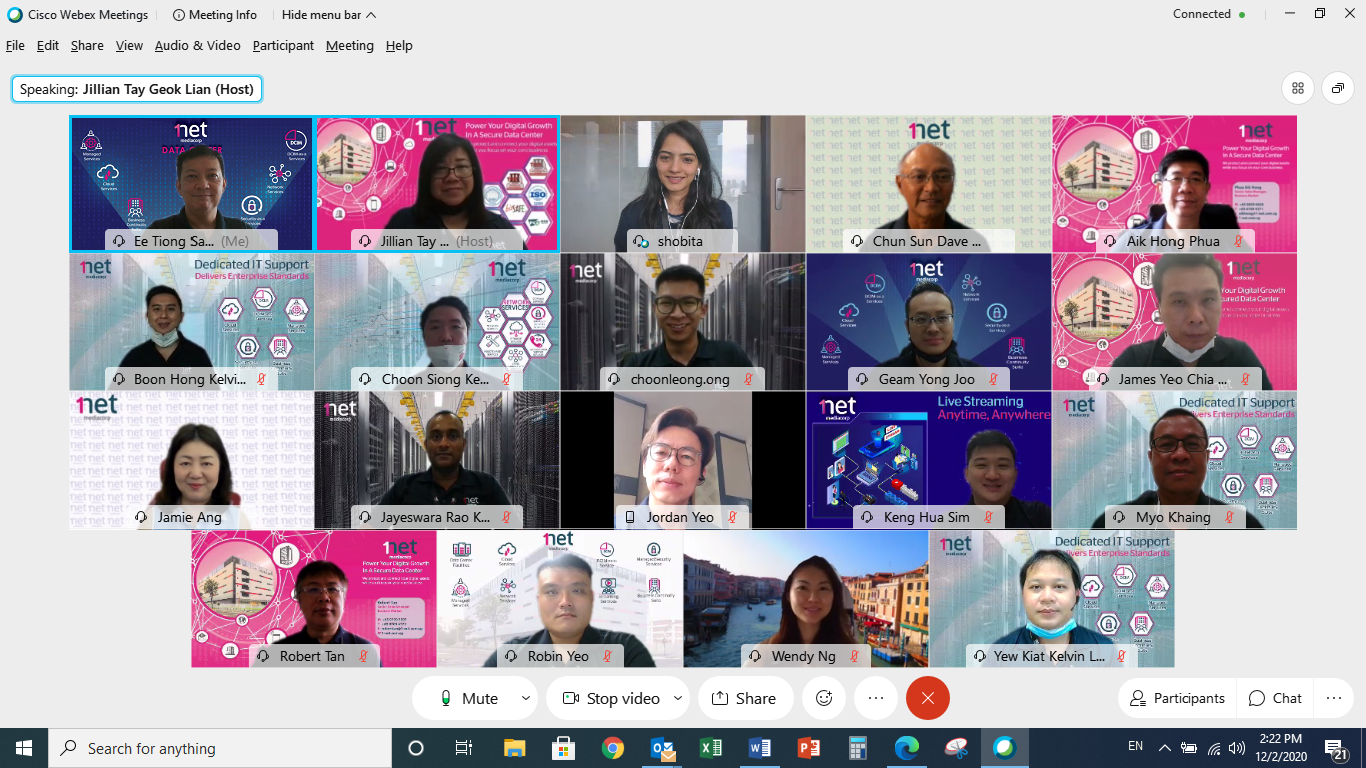 About 1-Net
1-Net operates a highly secure and world-class data centre in Singapore. 1-Net North Data Center is also the first Tier III Constructed Facility certified by Uptime Institute in Southeast Asia. Besides being awarded with BCA-IDA Green Mark for New Data Centre (GoldPlus), 1-Net North also complies with Threat and Vulnerability Risk Assessment (TVRA) governed by MAS. 1-Net manages carrier-neutral data centres, along with providing a comprehensive range of value-added services including domestic and international network connectivity services, managed services, media delivery services, CCTV-as-a-Service, DCIM-as-a-Service, provisioning of Cloud and work area recovery resources. 1-Net is a Mediacorp enterprise, Singapore's leading media company with the most complete range of platforms spanning television, radio, movies, digital and out-of-home media.
For more information, please visit www.1-net.com.sg.
[1] PwC Singapore is the appointed independent auditor and one of the auditors approved by ABS.

Share this entry via