Green Data Center Forum 2011
1-Net Singapore is a leading Infocomm Technology solutions provider. As the pioneer of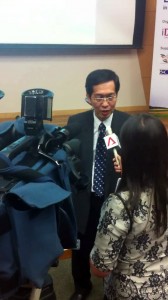 broadband development in Singapore, 1-Net currently manages telco-class carrier-neutral Internet Data Centers with domestic and international connectivity incorporating managed services which includes hosted, cloud and media delivery services. We offer superior stability, sustainability and security services with an excellent operational track record. 1-Net is one of the very few local providers that bring a comprehensive range of integrated services to its customers as a one-stop shop.
1-Net's Green Initiative
1-Net is aware of the damage that, we, people have caused to the environment. Data Centers are heavy users of energy, hence to help reduce the energy consumption and enhance our competitiveness in the market; we have embarked on our Green initiative journey starting with the Singapore Standard.
1-Net recognizes the value of offering green solutions to its broad client base and understands perfectly its customers' needs for corporate responsibility and green initiative. As part of our green initiative journey, we took efforts in ensuring an efficient power and cooling in our data centers. The effective reduction of heat resulted in costs savings which are then passed on to our customers. Customers can thus be part of the green process by just co-locating or hosting with 1-Net data centers.

Share this entry via